Facebook AR Porn Here By 2022?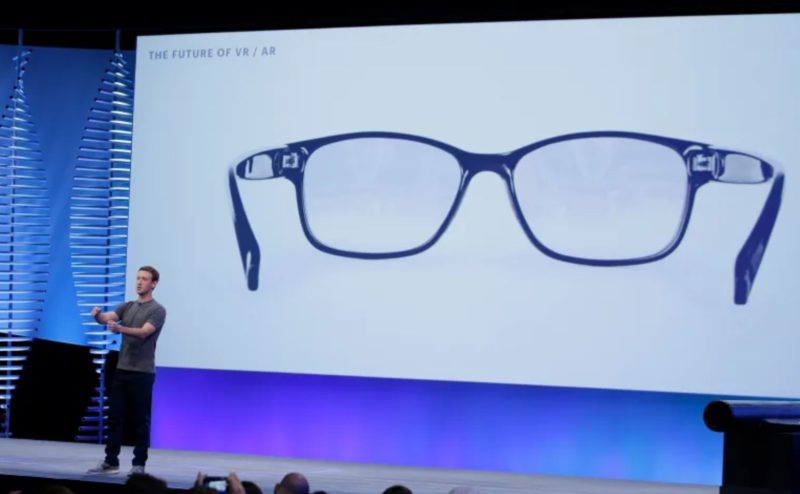 Facebook – owners of the Oculus Rift pioneering virtual reality headset – appear ready to do for AR porn what they've already done for VR porn. According to recent reports, not only do they have augmented reality glasses in an advanced stage of development, they are much more close to ordinary glasses in form factor and weight than the current leaders of the AR market, the HoloLens and Magic Leap.
An anonymous Facebook insider, who has seen the glasses, was quoted as saying :
"They look like really high-end glasses," the source said, adding "it's light enough to not feel heavy on your face, and it wasn't light enough to feel like you could just sit down and break them."
According to the same insider, the glasses could have a commercial release date as early as next year or by 2022. Facebook CEO Mark Zuckerberg said in 2017 that his company was very much interested in developing AR hardware, but that the technology would not be ready for 5 to 10 years. But recently they were revealed to have switched dozens of their employees to an augmented reality division from their Oculus VR development team.
The first developer's kit of the Oculus Rift virtual reality headset was released in early 2013 (before it was bought out by Facebook). Within 12 months, the first virtual reality porn site – VirtualRealPorn – appeared with VR videos to play on the headset.
There are already augmented reality 'glasses' available, but they are almost closer to headsets than real lightweight glasses – the HoloLens and the Magic Leap. They are also hugely expensive, with the HoloLens aimed at enterprise rather than the consumer market, and the Magic Leap still being a SDK not yet aimed at consumers either.
If Facebook release a pair of truly lightweight consumer AR glasses next year, even if as an SDK, we will likely see a plethora of AR porn sites in its wake.