Hybri Augmented Reality Holo Girlfriend
Hybri is the name given to the goal of an exciting kickstarter campaign launched recently in Florida. The goal? None other than the creation of the ultimate digital AI partner.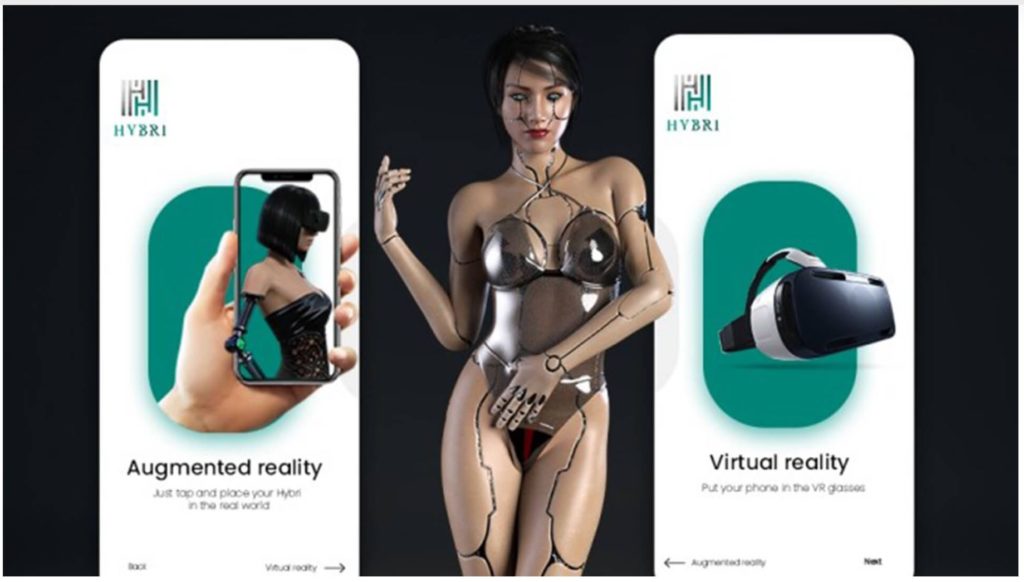 It is intended that Hybri can be viewed not only in augmented reality, but also virtual reality. It all works via a smartphone AR app which enables you to view your holographic lover through the camera screen. It appears to be quite sophisticated AR too, with the developers promising that objects in your environment will be realistically occluded by the holo girl wherever she moves.
Hybri will also be viewable through a mobile AR headset (an AR headset that uses your phone as the screen), or in virtual reality, with your home environment replaced by a virtual setting, when the smartphone is placed in a mobile VR headset.
The intention is to make your holographic companion completely customizable. There are currently six 'base' characters, but each can be altered at your wish in just about any way you choose. One exciting proposed feature is the ability to transfer any face on to the holo girl from any photograph!
You can help the Hybri Kickstarter campaign succeed by pre-ordering the smartphone AR app for $49 (half-price).