Discplay AR Porn App Review
After a year in which AR porn went backwards with the closing of Naughty America's Strip Club, and the Badoink AR demo app, a new AR porn app has been launched. Developed by an independent 'social augmented reality' company, the Discplay.me app consists of user developed content, a sort of AR OnlyFans. All a model needs is a smartphone camera and a green screen. The resulting (2D) hologram then earns the model money based upon the tokens spent by subscribers to the app on their shows.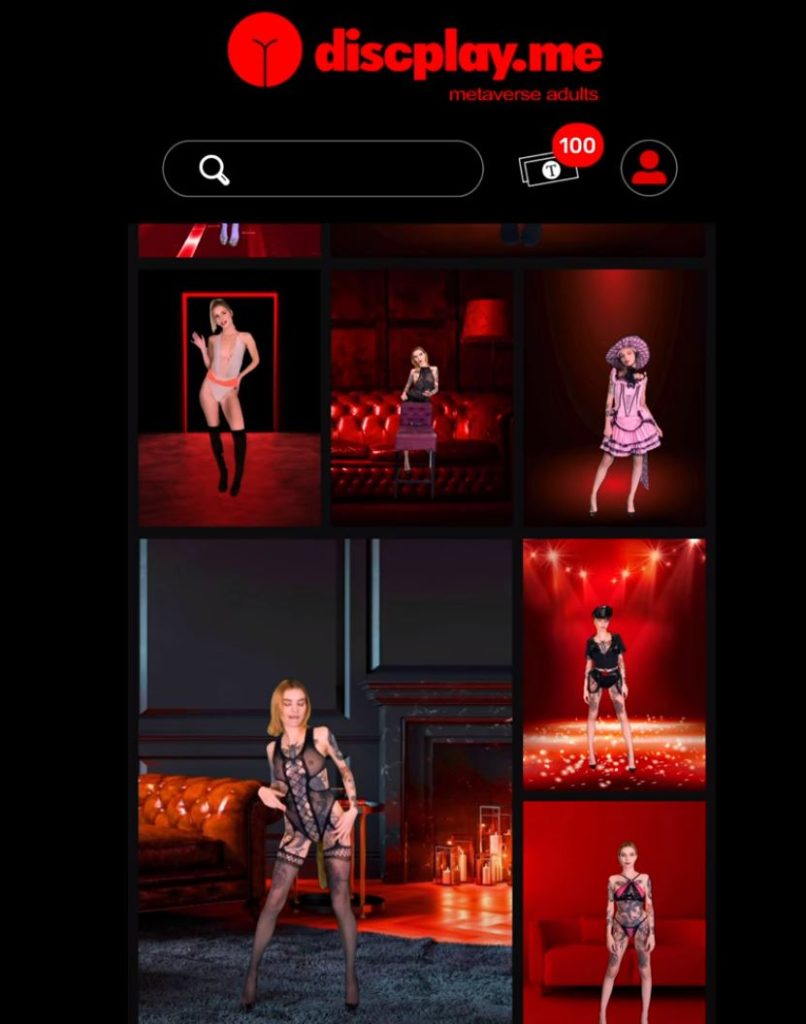 After some initial disappointment at the discovery that the 'holograms' were only 2D, I grew increasingly impressed with the app, and began to see that this might actually be the first AR porn app that works.
First of all, although the girls are only 2D, they appear very realistic, in high resolution, and do not have the 'cardboard cut out' feel of the similar app My AR Girls. Placement is also highly accurate too, although it works best for me on a large floor space. To be honest, I haven't been able to place any of the models on my bed or on a table. The 'shows' are a lot longer than any of those that were found on the flickering uncanny valley animations of Badoink or Naughty America Strip Club. There is already a good variety of them too, with a good selection of models, costumes, and actions for a new app.
What really excites me about this app, and why I think it might work where past attempts have failed, is in the genuis move of adopting an OnlyFans type monetization model. Not only have the makers of Discplay.Me abandoned the need for expenisve volumetric capture and processing, but they have opened the platform to any potential model with a camera and a green screen. So instead of paying for an AR app that has a handful of models performing brief, repetitive animated routines, you could potentially have dozens or hundreds of girls to choose from, each delivering full-length shows, including request shows. In fact, the CEO of Discplay.me has stated his ambition to eventually have live AR porn shows running on the app.
Conclusion – A Practical Yet Ambitious AR Porn App That Might Succeed
While I still have reservations about any AR porn becoming financially successful before AR porn headsets, if not AR glasses become commonplace, this is an app that has probably has the best chance of any of succeeding. If enough amateur models are willing enough to upload their 'holograms', which in turn depends on how many people are willing to subscribe to the app and pay for their shows, then I can see this snowballing in popularity. In any case, it's a brave and ingenious attempt, and let's hope it succeeds.
Visit Discplay.me Here